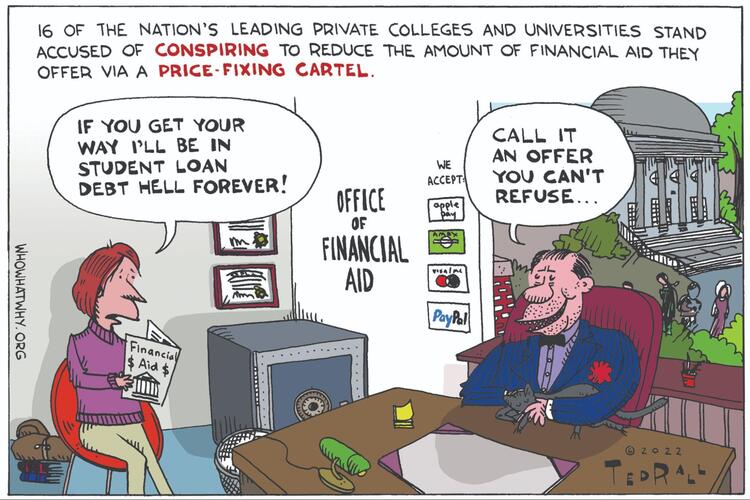 Parents – here is my contrarian viewpoint to these sensational headlines:
As the in-house college planner at MAC Insurance & Financial Services, I suspect the final investigation will show these schools are not guilty to the extent being hyped by the media. My experience working with families, who have sent their children to these schools, has been the exact opposite.
I have had no problems working with the admission and financial aid offices at these schools. Granted, I have years of inside experience and I understand how they work and their lingo. In the end, I've always been able to help families qualify for a great amount of financial aid with these particular schools.
Potentially there could be 1% of truth to these accusations against these 16 universities. But that's not going to impact the work a good college planner puts together for a family. There are a handful of steps every family can, and should, do to make sure they are finding the right colleges and not overpaying. For the families who hire the college planning services from MAC Insurance & Financial Services, I can take care of these steps for you.
So whether you have a newborn baby and you're thinking about saving ahead for college, or you will soon have a senior in high school and just don't know where to start, MAC Insurance & Financial Services can help. To schedule a confidential, no cost, no obligation meeting contact your in-house college planner today.