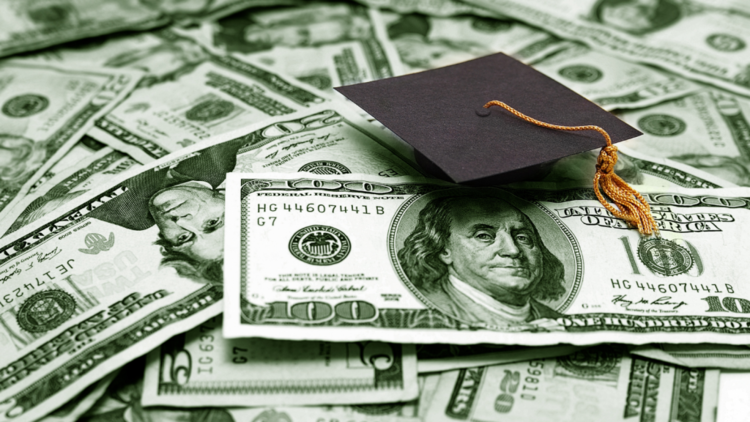 The costs associated with college continue to soar. Historically the price of college has outpaced inflation by over four times. Hence the amount of college debt taken on by a family has skyrocketed to unstable levels. However, the wages of college graduates have not kept up with inflation, which means today's college graduates are earning less in real dollars. In a nutshell, students are graduating with more debt, but with less money to pay for it… it's a double-whammy.
With this heightened college debt and earning less money, college graduates are postponing home purchases, getting married later, starting families later, and saving for retirement later in life. This is creating a ripple effect on the economy and the next generations to come.
Now does this mean we shouldn't send our children to college? Well… maybe, maybe not. It's true that college graduates still earn more than non-college graduates over their lifetime. But depending on how much debt the student graduates with compared to their earnings, there is a chance college wasn't worth it.
At MAC Insurance & Financial Services we know families are overpaying for college and getting in over their heads with college debt. Student loan debt exceeds $1.7 Trillion in our country. Nowadays, when parents normally would be preparing to retire, they are still burdened with college debt themselves. Parents in their 60's currently hold over $85 Billion of school debt, which is an increase of more than 70% since 2015.
It's no wonder paying for college is a parent's number one financial concern.
MAC Insurance & Financial Services believes that every student deserves to get a great education at a price that their family can afford. In order to achieve that goal, families need an advocate on their side helping them along the way. So MAC Insurance & Financial Services now provides College Planning services for our families with college-bound children or grandchildren. Our in-house College Planner can help demystify financial aid and help strategize ways for your family to qualify for more free money from the colleges. At the same time, our in-house College Planner helps students find the best-fit college for them, both in terms of academics and affordability.
Essentially if you want to stress less about college, determine the best way to save ahead for college, learn ways to help reduce the costs of college, qualify for more free money from financial aid, and help your student find the best college for them, contact MAC's in-house College Planner today.