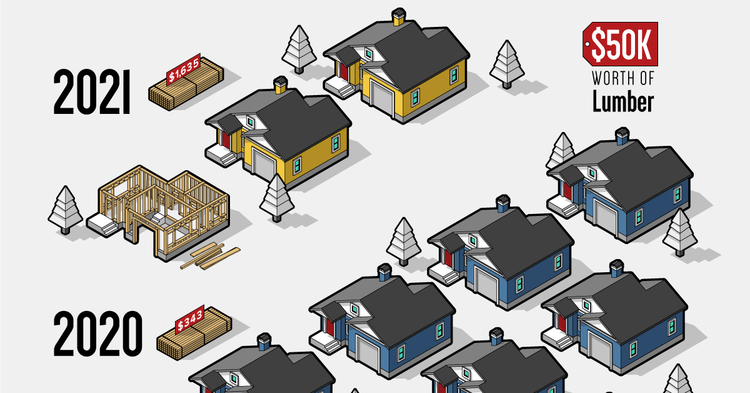 All of us at MAC Insurance & Financial Services are feeling the impact of inflation, as we are sure you are too. Perhaps most notably we see inflation hitting the prices of gas and groceries. Prices of goods are rising faster than our personal earnings. So our dollar is buying less goods than it was a few months ago.
Another industry being hit by inflation is home construction. The cost of building materials continues to skyrocket. Some states have seen an increase in costs over 30% already. What does this mean to you and your home insurance policy?
It means you need to review the Coverage A: Dwelling amount noted on your homeowner's declaration page. Do you believe it is enough to rebuild your home under these current economic conditions?
Also, you should look to see if you have any extension to your Coverage A: Dwelling amount. Depending on the insurance company, they may offer a 10%, 25%, sometimes 50% extension to Coverage A: Dwelling amount. That is supposed to help offset unusually high prices, such as what we're experiencing now. But you have to select whether or not you want that extra help from the insurance company. We strongly recommend selecting the highest limit offered by the insurance company. This is a cheap way to help safeguard one of your most valuable investments – your home.
As always, the agents at MAC Insurance & Financial Services are here to help you with this. Please call or email your MAC agent right away if you would like a review of your HOME coverages. At MAC Insurance & Financial Services, we partner with A+ rated carriers to provide you the best overall value, which is a combination of coverage, service, and price.