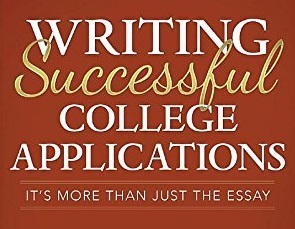 College admissions continues to become more competitive and complex each year. The Covid-pandemic has created even more chaos as students who took a gap year are now enrolling into colleges, often displacing the current graduating high school seniors. It is more important than ever that your child sets themselves apart from the rest of the application pool. One very important way to accomplish this is to have a well-written essay that reflects your best characteristics.
With so many colleges being test-optional or test-blind, your child's college essay, or personal statement, is a critical component to their admissions application. For many schools, the college essay will be the only chance your child has to show who they are and what makes them unique. Therefore it's imperative to craft a well-written and thoughtful essay.

Your child's college essay needs to accurately reflect who they are as a person. But it also should be unique to your child… telling their story genuinely and authentically. I've seen many students try to sound overly smart in their essay. Or they write about a subject they don't really care about, but they think the subject will impress the college admissions officer. Let this be a warning, college admissions officers will spot a fake or insincere essay almost instantly, which will cause them to pass on the rest of your application materials. So it is imperative to be honest and authentic.

When it comes to writing the college admissions essay, there are few key things your child needs to keep in mind:
Make sure that they start early and give themselves plenty of time to draft, write, and revise multiple edits (I usually have my clients start drafting ideas in their junior year of high school or sooner)
Don't repeat. Some colleges require multiple essays to be submitted. Your child should not repeat themselves from one essay to another, nor in any other part of the application. For example, if your child lists their awards and achievement in one part of the application, don't repeat them in the essay. Rather, your child can use the essay to reflect on what they have learned from their achievements (or failures).
Don't contradict yourself in your essay from another essay or another part of your application.
A strong opening sentence will help capture the attention of the college admission officer. Don't repeat the essay prompt. Skip the typical intro-type of fluff writing and dive right into the heart of what you want to say.
Be direct and make a point. Admissions officers want to see that your child can form a cohesive and comprehensive narrative. But colleges usually limit the essay from as little as 150 words up to as much as 650 words. Either way, your child cannot afford to ramble on. The essay must be direct and to the point.
Be sure your child proofreads their essay for ease of reading. Have your child practice reading it aloud. Then you should practice reading it aloud yourself. If at any point you stumble with the words or understanding the point, so will a college admissions officer. Suggest ways your child can edit it for a simpler flow or ease of reading.
Be sure they proofread their essay for grammatical errors and misspellings. Simple mistakes like this will reflect poorly on your child's college application.
Encourage your child to ask for help.
Now that you know what to do, it's time to brainstorm some ideas. Again, be sure your child tells their story honestly, authentically, and proofread it thoroughly before submitting it.
As a parent, I'm sure you want the best for your child and you want to see them succeed. As the education consultant at MAC Insurance and Financial Services, I can help your child create their own unique and genuine story… a story that helps them stand out above the other college applicants. But this takes time. Time to learn about the student's character, likes, drive, personality, etc. Time to brainstorm ideas on what your child can do that makes them unique. Time for your child to then act… do something that shows their genuine self. Time to reflect on it and then write about it. This is how I've helped kids get admitted into schools like Columbia, Yale, Berkeley, USC, and colleges near you.