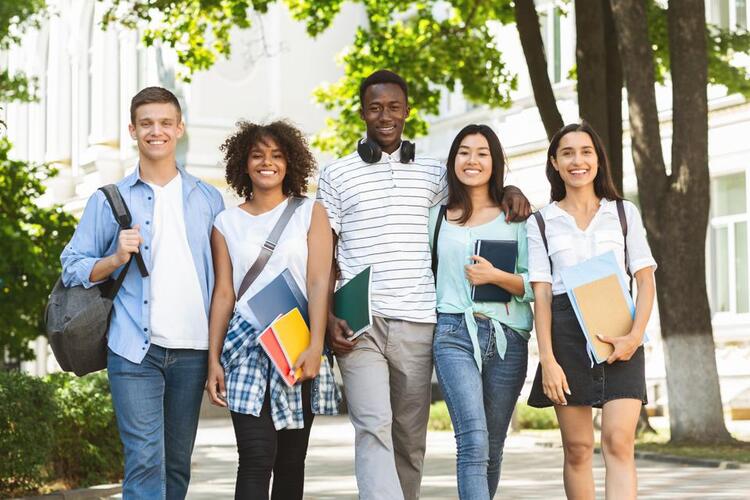 As parents, I think it's natural to wonder if our child is doing ok being away from home. It's also natural to miss them and hope they miss us too. But ultimately we want them to be happy and successfully adjust to college life. Here are some positive signs indicating that they are adjusting well.
1) They don't message or call you every day. College students are busy adjusting to their schedule – classes, homework, figuring out where everything is on campus, etc. If they're not adjusting well, chances are you'll hear from them often. But if they are successfully navigating their new life in college, they won't need to call you for help too often.

2) They don't come home every weekend. Some students attend a college that is close enough to home that they could come home every weekend. I generally advise against doing that as I've found it to be a hindrance to successfully transitioning to college life. So if your child is opting to stay on campus over the weekend, that's a good thing. It usually means they like their college and probably making some good friends.

3) They're attending campus events, such as a football game or a concert. Sometimes a dorm Residential Advisor will organize fun events for students to meet one another and make new friends. These kinds of events help the student feel like they belong to their new campus community.

4) They've joined a student organization. Most college campuses have a diverse offering of clubs and intramural sports. When a student joins one, or more, student organizations, it shows they want to feel like they belong on campus. Just their wanting to belong is a good sign.

5) When they visit home, they look forward to going back to college. This was a hard one for my mom. When I would come home during break, I couldn't wait to go back to college. I had made a nice place for myself, made new friends, and loved the freedom. Sure, I missed my family and wanted to spend time with them, but I was always eager to get back to college and build my own life.

Even if your child shows all these signs, or just one, they're still going to have their struggles. That's normal. College life is a big adjustment. But they'll be ok. As a parent, the best thing you can do is let them be independent and support them from a distance.